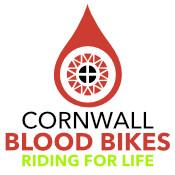 3000 MIles to Heamoor
CBB volunteers are delighted to support Merryn in his "3,000 Miles to Heamoor"
Merryn wanted a tour to combine his love of motorcycling, the cinema and the British countryside. So this trip was born to visit all 16 Merlin Cinemas and to do the four UK points. 
Merryn will be At the Lands End Signpost (with permission for photos) between 12 and 1245 on Weds 22nd June where CBB will join him. 
He will be leaving as close to 1300 as possible and heading on a zig zag route through Cornwall to visit each of Merlin's cinemas there. Over the Tamar to Kingsbridge and Torquay and stopping with his Mother in South Brent over night. 
Thurs 23rd June  head across Dartmoor, Exmoor and the Severn Bridge to my first "Rough Sleep", taking in the Devon, Somerset and Gloucestershire Merlin Cinemas . 
Fri 24th A tour through Wales and the Brecon Beacons and Snowdonia taking in the Merlin Cinema at Prestatyn, finishing at his brothers in Chester. 
Sat 25th – Weds 29th June, touring through Scotland
Thursday 30th June. Dunnet Head (Most Northerly point of mainland Britain) Thurso (Merlins Scottish Cinema) and John O Groats Signpost (with permission for photos)
Friday 1st July 3rd July. Long run out of Scotland, through the Peak district and to Cromer (the last of Merlins 16 cinemas)
Monday 4th July Another long run from Cromer to Salisbury via Lowestoft (Most easterly point on Mainland Britain) the New Forest and Sussex Downs.   
Tuesday 5th July Long Run for Home (Heamoor) via Lizard Point (most southerly point) and Lands End.
Please support Merryn and his journey by clicking the following link:-
M