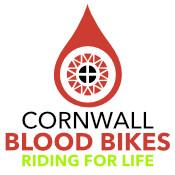 ASDA St Austell Supermarket Collection
Cornwall Blood Bike volunteers have kindly been invited by the ASDA Community Champion; Emma to hold a supermarket collection at their store. 
Our volunteers will be in attendance with our trust two wheeled steeds so please stop by and have a chat. Every single penny that we raise goes straight back into keeping our wheels turning.