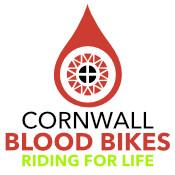 ASDA St Austell Supermarket Collection
Cornwall Blood Bikes is delighted to have been invited by ASDA St Austell Community Champion to host a supermarket collection all in aid of keeping our fleet bikes turning across Cornwall.
Please do come along and say hello, see our impressive BMW's. 
Every single penny of what we arise goes backing keeping our wheels turning and we cannot do it without you!